The famous Formula Ford engine called "Patch".
Be sure to visit eformulacarnews.com and apexspeed.com for the latest in the world of Formula Ford and open wheel racing.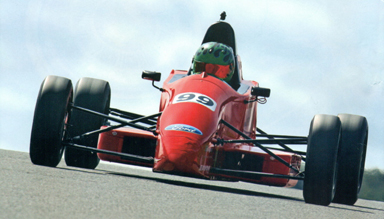 Six Car Test from the cover of Racecar magazine February 1980.
The Racer magazine celebration of 25 years of Formula Ford
Over one hundred Ford powered cars lined up on the Main Straight at Lime Rock Park on Memorial Day weekend 31 May 1994. More about this event can be found on the "Three Decades" page.
For further information, to send comments
or to contribute text material or photos
send an email to gareyg@redroadracing.com.